Grey Paintable Fox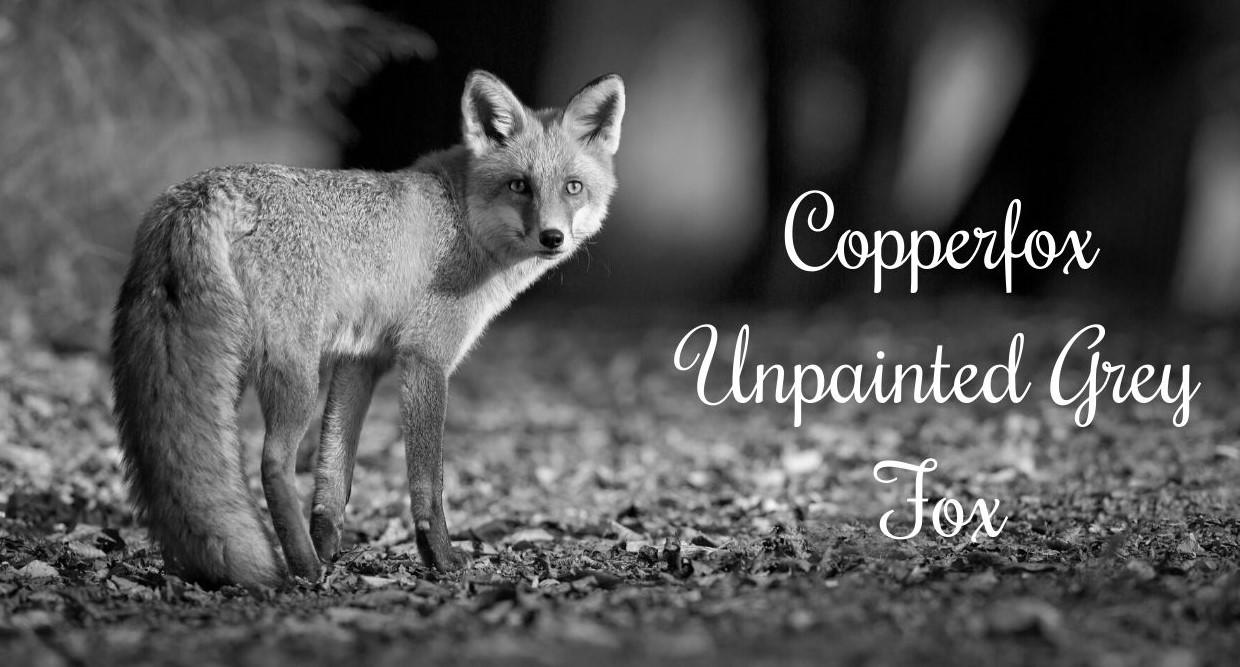 The little fox Oswin is here as a blank canvas, in 1/9 traditional scale.
He is made in durable solid plastic.  Molded on Michael Lovejoy's whimsical fox sculpture, he was specifically designed to match the logo, which was done first.  Now he's become the mascot of the herd, and keeps all the ponies in line!
Bare plastic model, will need some prep work, sanding to smooth has been done. Model is approximately 1/9 scale, realistic fox size for traditional models to be used in performance scenes. Or go wild and paint a fancy fantasy fox.
You can pay in full for immediate despatch or on  time payments, 50% deposit & 50% 30 days or third now & two further payments - (see time payment page for how the time payments work Click here for time payments page) - click on the PURCHASE OPTIONS BOX TO CHOOSE YOUR REQUIREMENTS