Copperfox Pewter Charms
We have 6 pieces - 5 horse breeds & 1 Fox avaialable
Charms - these are attached to a charm slider (please note the charm sliders may be different to the illustrated pieces ) the sliders are Tibetian silver/metal type material. You can remove the slider and jump ring if you wish. 
Available as individuals and there are limited sets of 3 (one each of the new Connemara, Exmoor and Irish Sports) & sets of 6 two each of the new pieces mirrored.  The current pieces Shire, Fox and Welsh are only available in singles due to limited availability.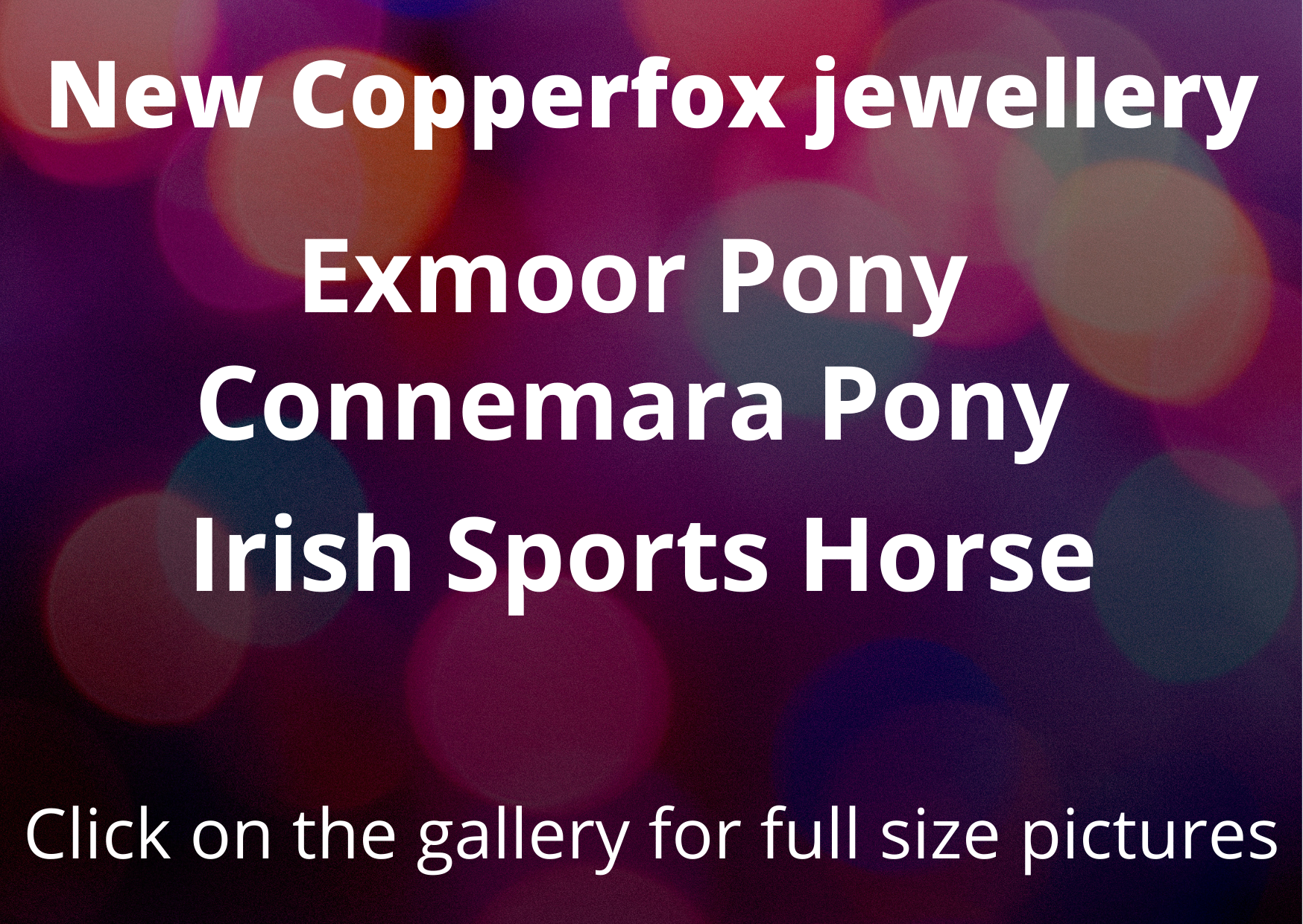 Please note some of the chain design, jump rings and charm/pendant sliders will vary in style from the photos on the website.