Copperfox Necklaces
We have a range of 6 pieces 5 horse Breeds & 1 fox - all available either with a silver chain or a leather chain.
The silver chain is an 18"/457mm Sterling silver Weight: 2.3g, 0.93mm diameter.
The Leather chain is 3mm Diameter Round Black Leather Finished Necklace 17.7" /450mm with Sterling Silver clasps.  
Each piece or set comes in their own box, we have some new Simple purple or gold packaging.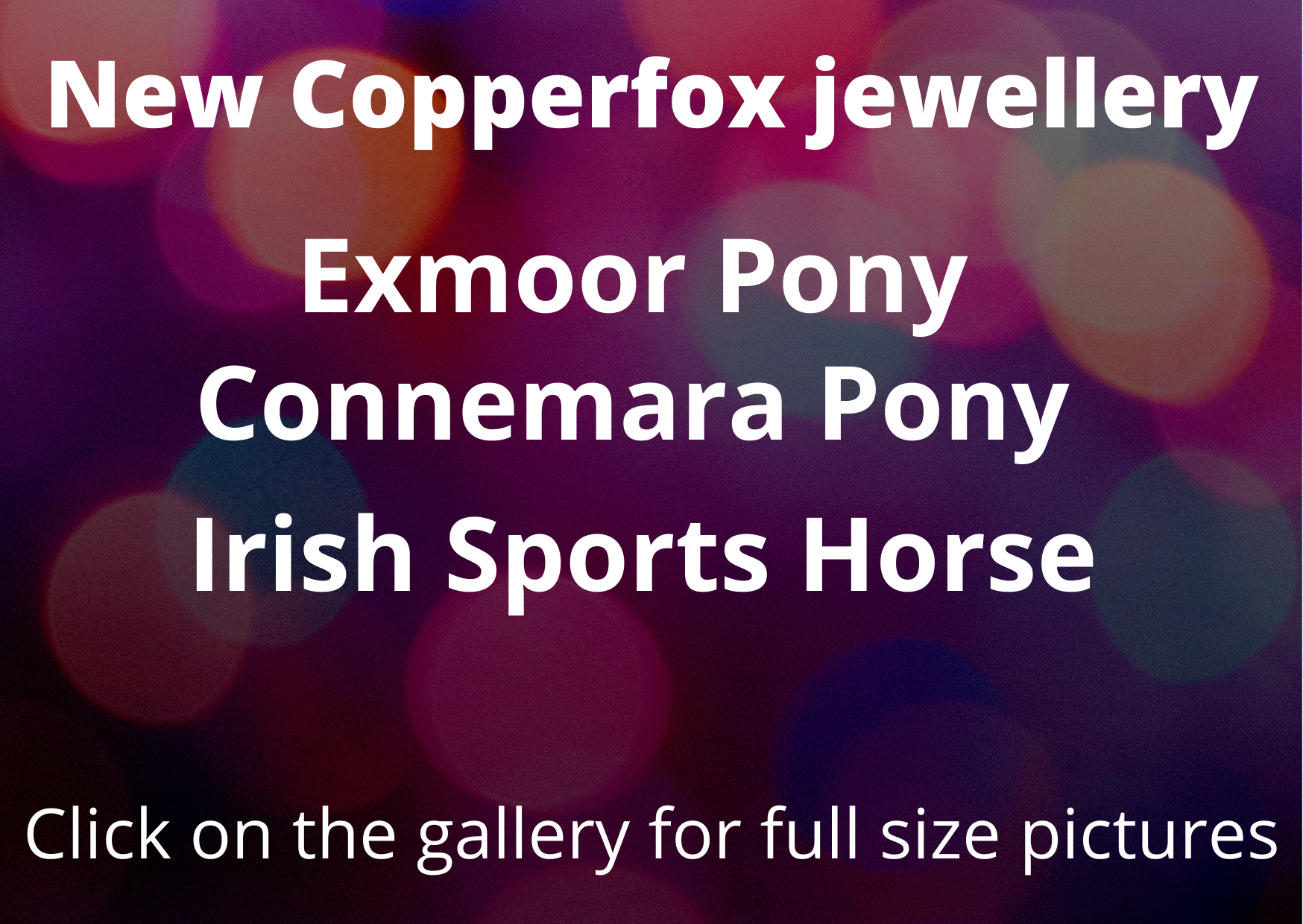 Please note some of the chain design, jump rings and charm/pendant sliders will vary in style from the photos on the website.